September 23-25 2022 | Shanghai, China | AINIT 2022
2022 3rd hasInternational Seminar on Artificial Intelligence, Networking and Information Technology(AINIT 2022) has been held successfully on September 23-25, 2022.
This year, AINIT 2022 organizing committee adopted hybrid conference style (onsite + online presentation) under the circumstance of COVID-19. Hopefully, more than 500 authors and experts participation. Thanks for all your support. Looking forward to meeting you next time.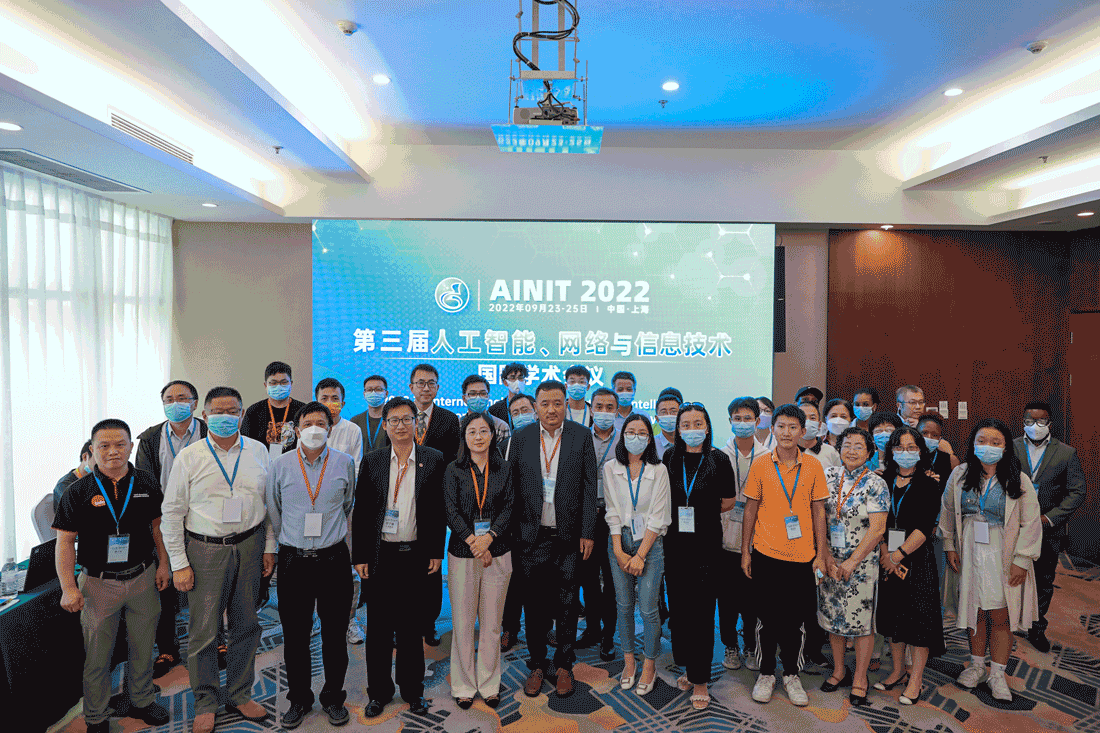 Opening
This year, we have invited Li Xiaotong, President of Shanghai Pudong New Area Association For Compute delivering the opening remarks for the Opening Ceremony.

Onsite Keynote

Prof. Meixia Tao, Shanghai Jiao Tong University, China (IEEE Fellow)

Prof. Zhihui Lu, Fudan University, China

Assoc. Prof. Ziyu Shao, ShanghaiTech University, China
Online Keynote

Prof. Yang Yang, Chief Scientist of Terminus Technology Group, China (IEEE Fellow)

Dr. Arun Balodi, Visvesvaraya Technological University, India
Assoc. Prof. Shuangming Yang, Tianjin University, China
Oral Speeches & Poster Presentations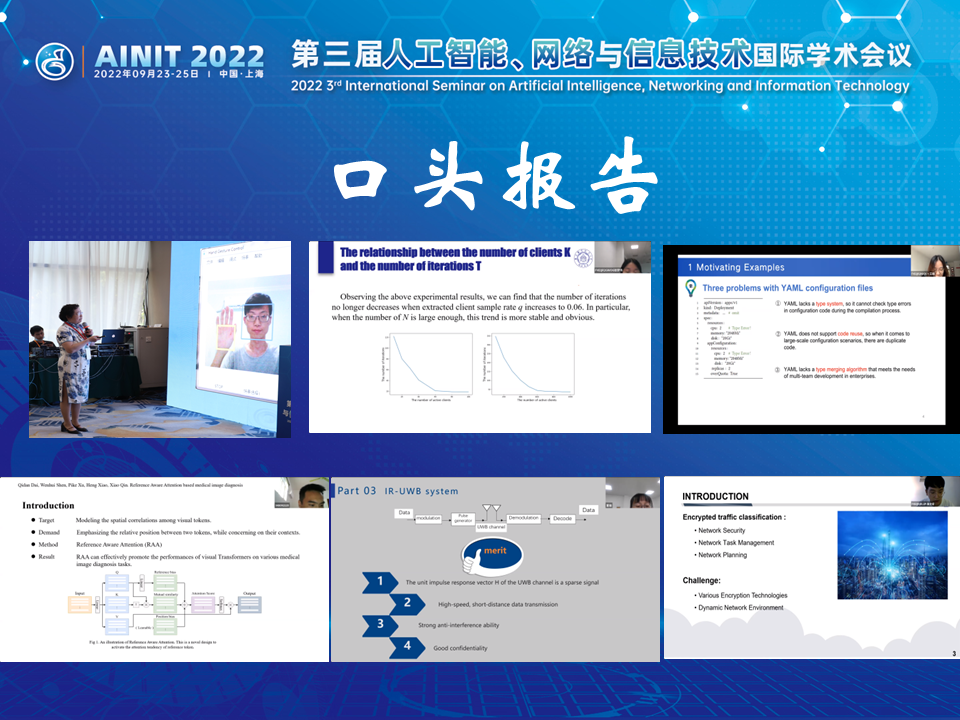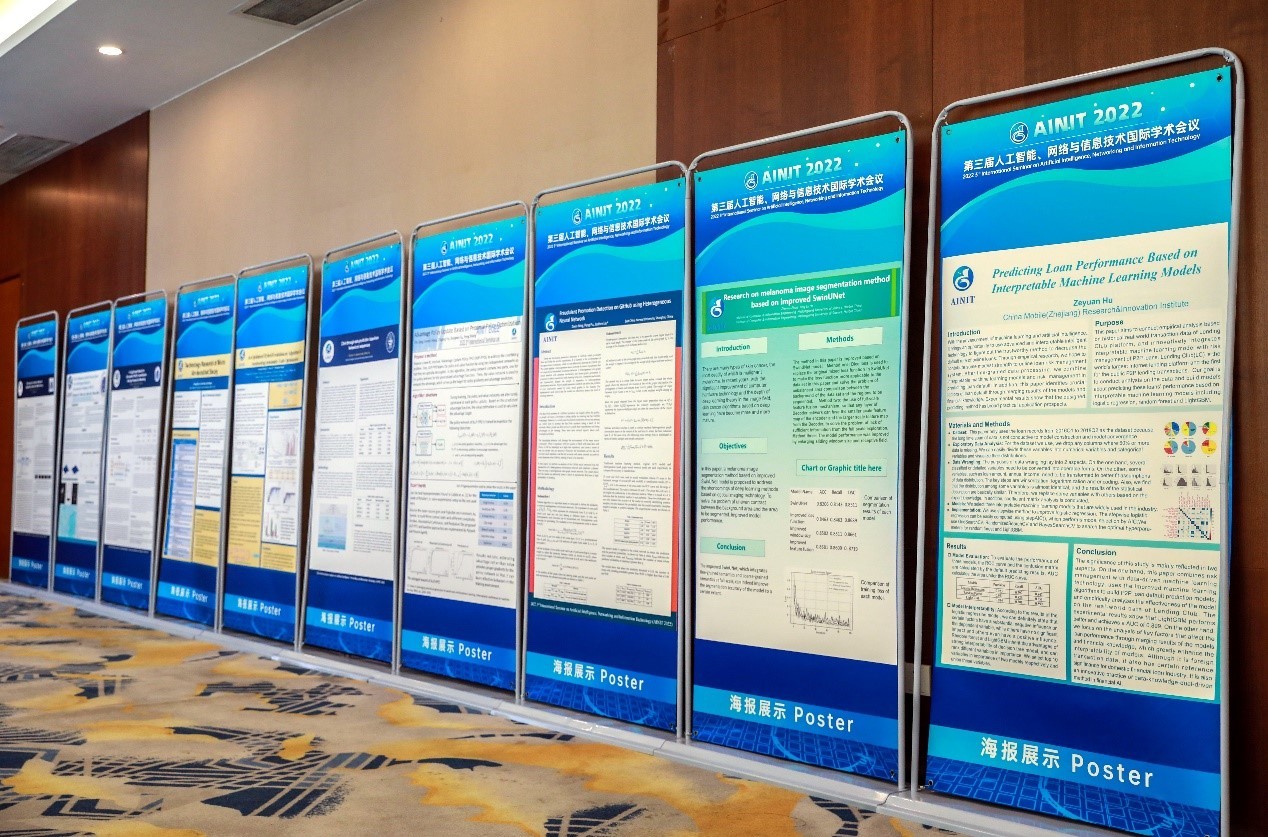 AINIT 2022 Awards
Best Oral Presentation Award: Yiping Liu, Shanghai Polytechnic University
Best Poster Award:Zeyuan Hu, ChinaMobile(Zhejiang)Research&InnovationInstitut